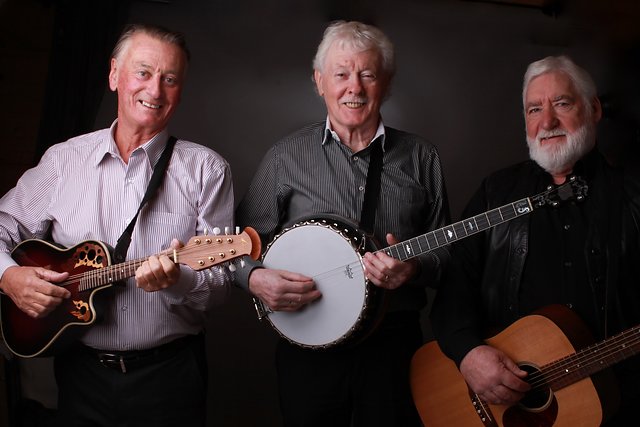 The Legendary Dublin City Ramblers are bringing their 50th Anniversary tour of the US with a stop at Celtic Hall in Albany, NY.
Sharing their talent with the Albany regional community are: Sean McGuinness, Leader, Founder Lead Vocal & banjo; Pierce Plunkett, vocals & guitar, Paul Conway, vocals & keyboard.
The concert will be on Thursday, March 5. Doors open at 5:30, with the show starting at 7:30.
Tickets are $30, and tables of 10 are $250. Food and beverages will be available.
Audiences here and throughout the world love The Dublin City Ramblers for their unique blend of  ballads, folk music, bar tunes, humor and toe-tapping music. Their longevity is their calling card, and their talent is their draw. Over 35 years, the musicians have had 30 albums/CDs, top ten hits, several awards for Best Ballad/Folk Group and, to top it all off, 8 Gold Albums. It is certainly no wonder that they are classed as Ireland's Number 1 music group!
If you've not heard the Dublin City Ramblers, you are in for a treat here: https://www.youtube.com/watch?v=744BdoatiiE
Makes you want to seem them live, yes? You can get your individual ticket here:
You can purchase a table for the Dublin City Ramblers concert here:
The concert is sponsored by Celtic Hall and is a benefit for the Irish American Heritage Museum of Albany and the Gaelic Athletic Association.