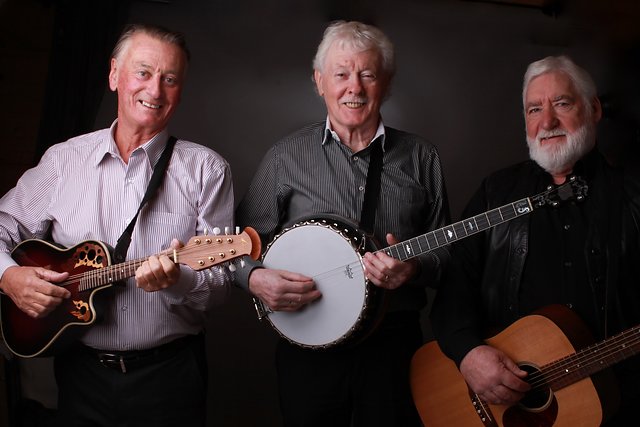 The Legendary Dublin City Ramblers are bringing their 50th Anniversary tour of the US with a stop at Celtic Hall in Albany, NY.
Sharing their talent with the Albany regional community are: Sean McGuinness, Leader, Founder Lead Vocal & banjo; Pierce Plunkett, vocals & guitar, Paul Conway, vocals & keyboard.
The concert will be on Thursday, March 5. Doors open at 5:30, with the show starting at 7:30.
Tickets are $25 in advance and $30 at the door. Food and beverages will be available.
Audiences here and throughout the world love The Dublin City Ramblers for their unique blend of  ballads, folk music, bar tunes, humor and toe-tapping music. Their longevity is their calling card, and their talent is their draw. Over 35 years, the musicians have had 30 albums/CDs, top ten hits, several awards for Best Ballad/Folk Group and, to top it all off, 8 Gold Albums. It is certainly no wonder that they are classed as Ireland's Number 1 music group!
If you've not heard the Dublin City Ramblers, you are in for a treat here: https://www.youtube.com/watch?v=6yYsrobW7ZY
Makes you want to seem them live, yes?
You can get your tickets here:
The concert is sponsored by Celtic Hall and is a benefit for the Irish American Heritage Museum of Albany and the Gaelic Athletic Association.