BINGO in the Capital Region at Celtic Hall
Celtic Hall has BINGO every Friday and Sunday night in accordance with rules and regulations of the New York State Gaming Commission.
Our BINGO games are among the largest in the Capital Region, and are held at our facility at 430 New Karner Road, Colonie, NY. For our regular games, the prizes total $6,000 per night. The first Friday of every month is a $9,000 game. The last Sunday of every month is a computer special.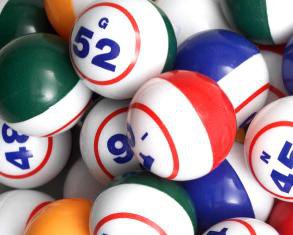 The games start at 7 pm each night. Doors open at 4. Paper and computer sales begin at 5 pm, and a warm-up game is played at 6 pm.
We open and close each session with Share the Wealth Games, and regularly have up to 5 different Bell Jar games with multiple prize levels.
Our single floor facility is handicapped-friendly, and our full-service kitchen opens at 5 pm for your early dinner, mid-game snack or soda, coffee and water.
Everyone entering the BINGO hall must purchase an admission package with their paper or computer purchases. According to new New York State regulations (as of July 2017), no one under the age of 18 is allowed to play Bingo.

If you are on Facebook, click here to follow us and find out the weekly potential Share the Wealth prizes.