Celtic Hall is pleased to announce that the Byrne Brothers are going to play a concert at Celtic Hall on August 3 — and proceeds will benefit the An Clar School of Irish Dance.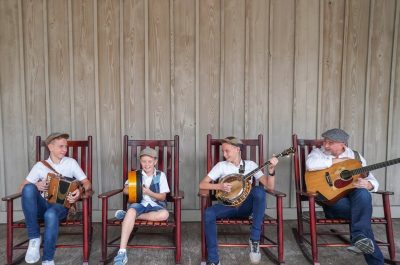 The Byrne Brothers are a popular Irish family band from Dublin who now live in Orlando, Fla. It will be the first regional performance for their irrepressible talent.
The concert will be August 3 at 7:30 PM. Tickets are $15 in advance and $20 a week before and at the door — children under 16 are free and can be purchased at the link below or at the Hall (call (518) 250-5890 or email celtichall@nycap.rr.com)
Click "Buy Now" to buy your tickets!
Dempsey, 9, Finn, 13 and Luca, 14, are joined by their dad Tommy. The popular group was ​all County Champions of their Traditional Irish Instruments, Duo and Trio Champions and Ulster Champion Irish Dancers.
Their show is fast paced with brilliant musicianship on multiple instruments, exciting and dynamic arrangements as well as world class Irish dancing.